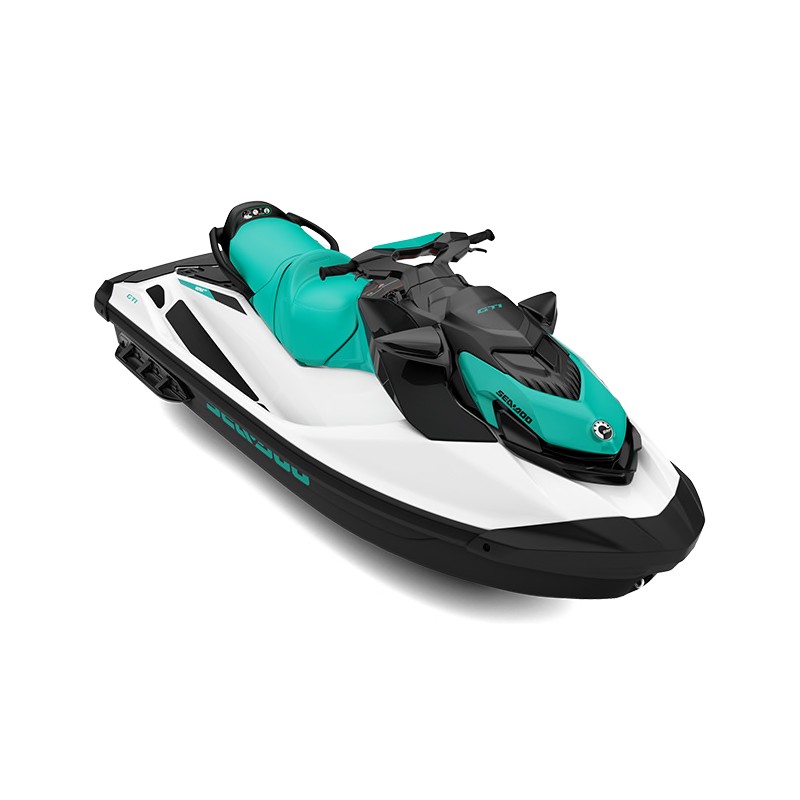 2021 SeaDoo GTX 130's
$269/Day*       $1,614/Weekly*
We do require either multiple units or multiple days on single units for all personal watercraft reservations.
Seats:  3
Reverse:  Yes
Fuel: 15.9gal
Horsepower: 130
Engine: Rotax 1630 4-tec 4-stroke
The Sea-Doo GTX 130 seats 3 and features Off-throttle assisted steering which provides the operator with additional steering effect in off-throttle situations for greater maneuverability.
It also features an intelligent brake and reverse system which allows the machine to stop 160ft sooner.
This machine is the perfect add-on to a houseboat vacation!
For information regarding operation ages and PWC education please visit Utah State Parks.
*rates do not include tax of 7.1% and weekly rate is calculated at 7 days